Prior to 2015, scientists knew little about Pluto, mainly because it is dim and small from Earth's perspective, not to mention 4.67 billion miles away.
When NASA's New Horizons space probe flew by the far-away dwarf planet, imaging it in unprecedented detail, the historic mission raised more questions than answers. For one, the probe's findings raised suspicions that some of Pluto's mountains were formed on a bedrock of water ice.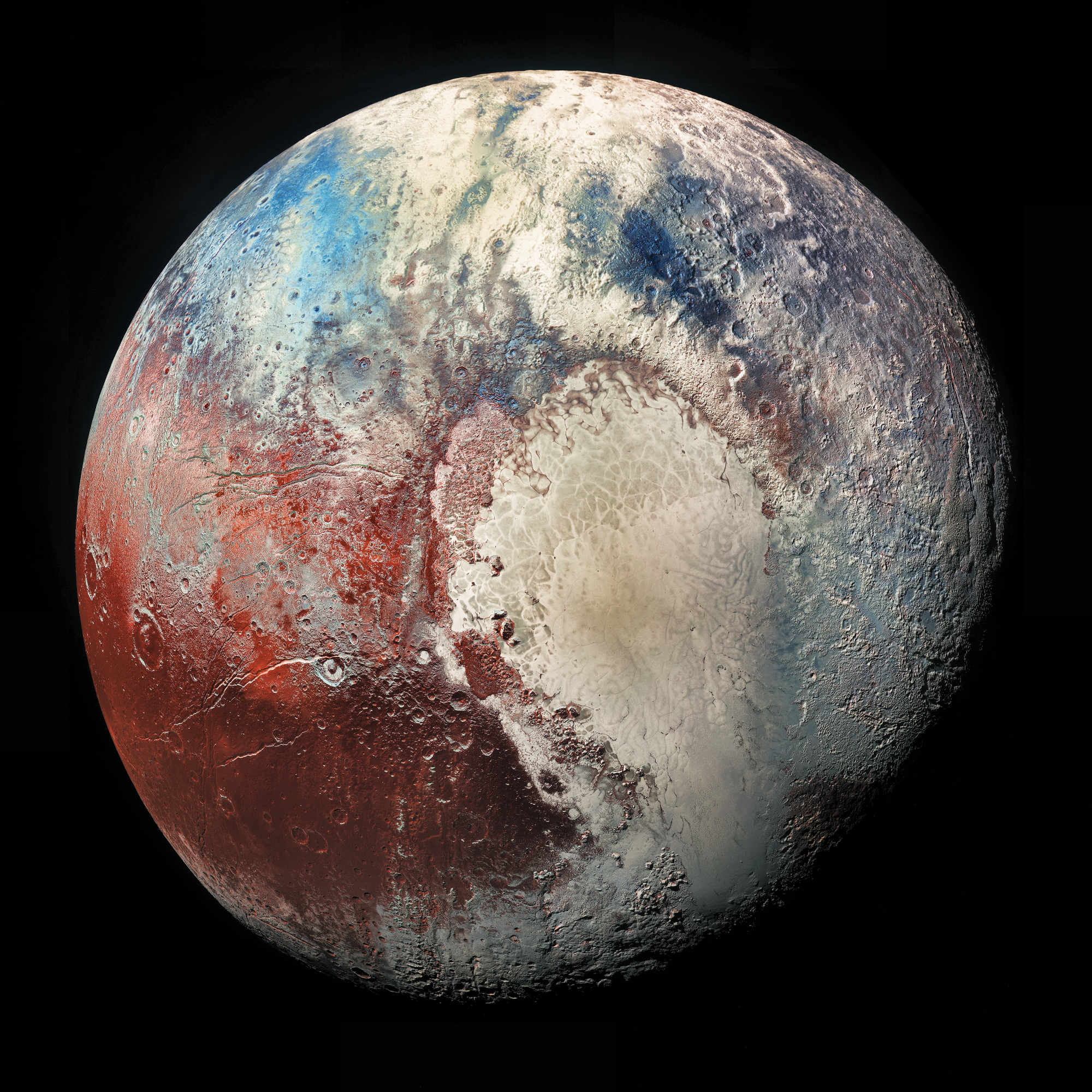 According to a new study, computer simulations provide have provided compelling evidence that an insulating layer near the surface is keeping a subsurface ocean from freezing beneath Pluto's ice. In other words, there could be a liquid ocean on the planet.
A team of Japanese scientists published the study, proposing that such an otherworldly idea is possible because a thin layer of ice containing trapped gas molecules, known as gas hydrates, at the bottom of the ice shell could be insulating the ocean.  By calculating Pluto's temperature and the thickness of the ice shell, the scientists concluded that the gas hydrates would be enough to maintain a subsurface ocean.
Understanding how a subsurface ocean can exist on Pluto will provide scientists with invaluable information to better understand how similar bodies of water can exist on other planets, too. Liquid water oceans are thought to exist inside icy satellites of gas giants such as Europa and Enceladus. Understanding the survival of subsurface oceans is of fundamental importance not only to planetary science but also to astrobiology.
Scientists have been repeatedly surprised and bewildered by the data New Horizons collected and processed from its flyby in 2015. Even the initial photos showed unexpected complexity of the dwarf planet.
The study is published in in the journal Nature Geoscience.