It's Mueller Time!
A federal grand jury impaneled by Robert Mueller has indicted longtime Republican dirty trickster and wannabe Bond villain Roger Stone. Stone was arrested Friday morning by FBI agents (who haven't been paid in over a month thanks to Trump's government shutdown) and charged with one count of obstruction of justice, five counts of making false statements to federal officials, and one count of witness tampering.
In the indictment, Mueller alleges that in the summer of 2016, Stone spoke with "senior members of the Trump campaign" about damaging information that WikiLeaks obtained on then Democratic presidential nominee Hillary Clinton.
Mueller also alleges that Stone was claimed both publicly and privately that he had been in direct contact with WikiLeaks. He later insisted that he never once communicated with the organization about the 2016 campaign.
Stone then lied about his interactions with WikiLeaks to the House Intelligence Committee and "attempted to persuade a witness to provide false testimony to and withhold pertinent information from the investigations".
The indictment also claims that Stone regularly talked with Trump campaign officials about upcoming WikiLeaks information drops of former Clinton campaign chairman John Podesta's hacked emails.
When he appeared in court later in the day, Stone said that he planned to plead "not guilty" saying he has been "falsely accused" and calling the investigation "politically motivated." He also evoked his "hero" Richard Nixon by doing the famous "Nixon pose" in front of the gathered crowd.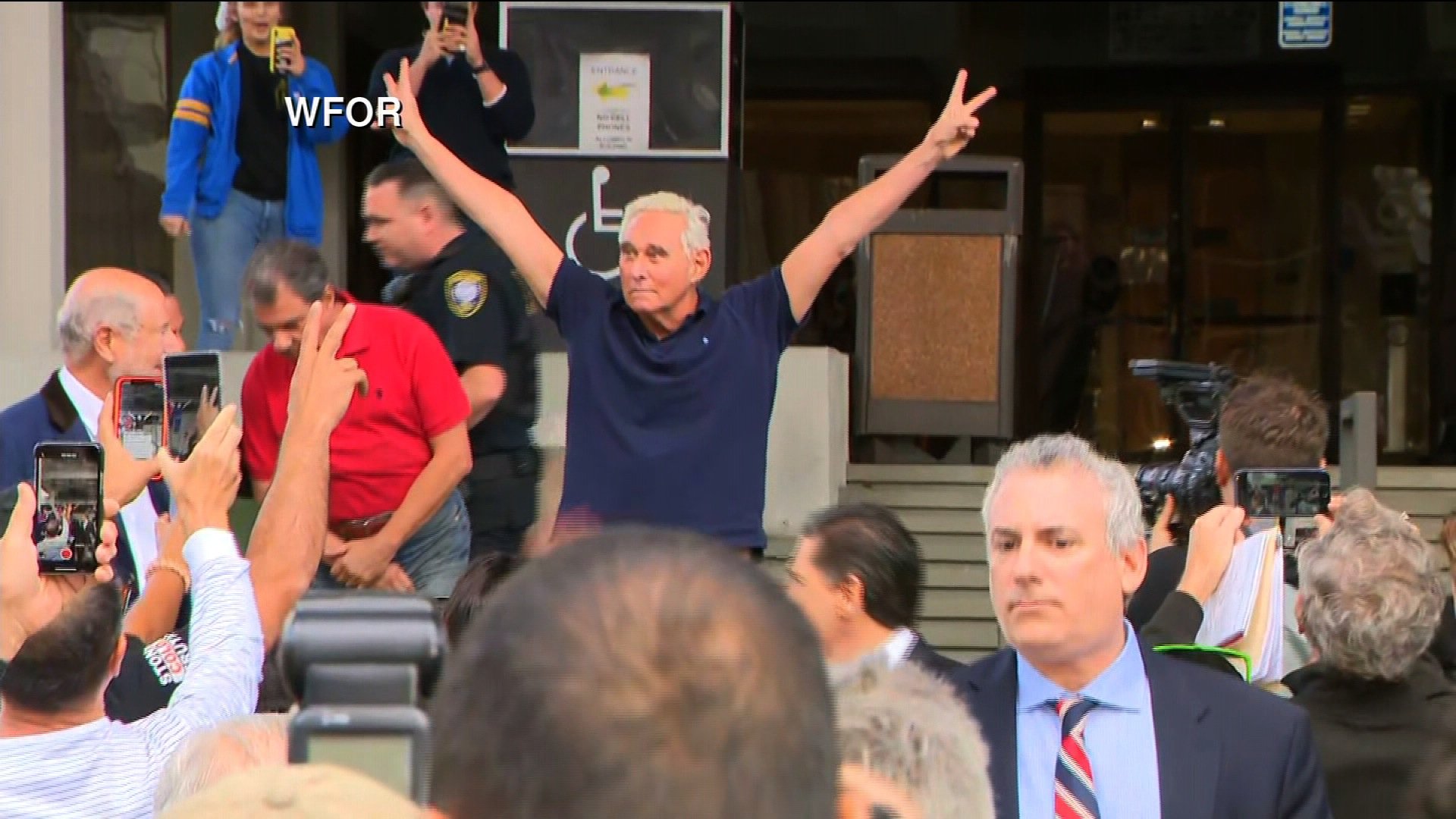 Because when you deny committing crimes, the person you want to evoke is Richard Nixon…
Stone is the sixth person in Donald Trump's orbit to be charged, convicted, or have pleaded guilty in Mueller's investigation into links between Trump's presidential campaign and Russian officials. In total, the Mueller investigation has filed over 100 criminal counts against dozens of individuals and three companies.
Boy, this witch hunt sure is turning up a lot of witches.