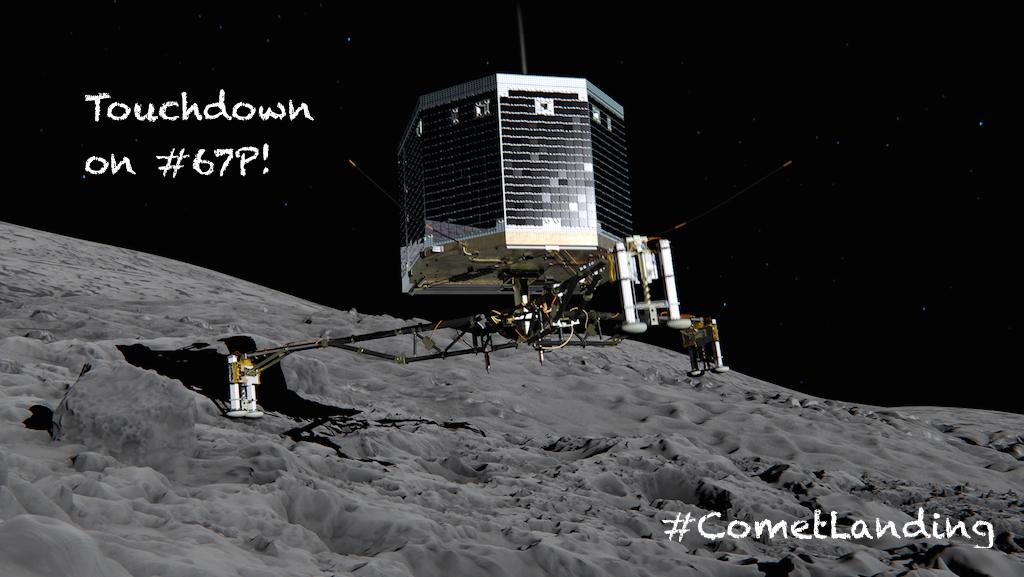 Today, on a frigid space rock half a billion kilometers from Earth, history was made.
The European Space Agency's Rosetta space probe has deployed its robotic lander Philae, which touched down on Comet 67P/Churyumov-Gerasimenko.
Philae landed on an area called Agilkia, using harpoons and screws to latch on to the surface. Plans call for Philae to collect samples and take measurements of the comet to help determine its composition and origin. The comet, which is about four kilometers in diameter, is located halfway between the orbits of Jupiter and Mars.