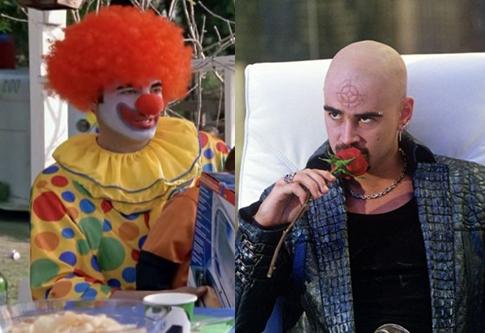 An HBO press release reportedly  announced yesterday that Vince Vaughn and Colin Farrell have been cast as the leads in True Detective Season 2. The press release however made no mention of the show's female lead, but did say that "additional casting will be announced as it is confirmed." According to TheWrap, Rosario Dawson, Brit Marling, Malin Akerman, Oona Chaplin, Kelly Reilly, Jamie Alexander and Jessica Biel are in contention for the part.
Upon the announcement, Twitter promptly blew the fuck up.
The press release from HBO ends months of speculation about who would take the helm after Matthew McConaughey and Woody Harrelson on the anthology show for its second season.
According to the HBO press release, this run of "True Detective" will focus on three police officers and a "career criminal" all of whom "must navigate a web of conspiracy in the aftermath of a murder."
Justin Lin, of Fast and Furious franchise fame, will direct the first two episodes. Series creator Nic Pizzolatto will return as writer.
Should be interesting.